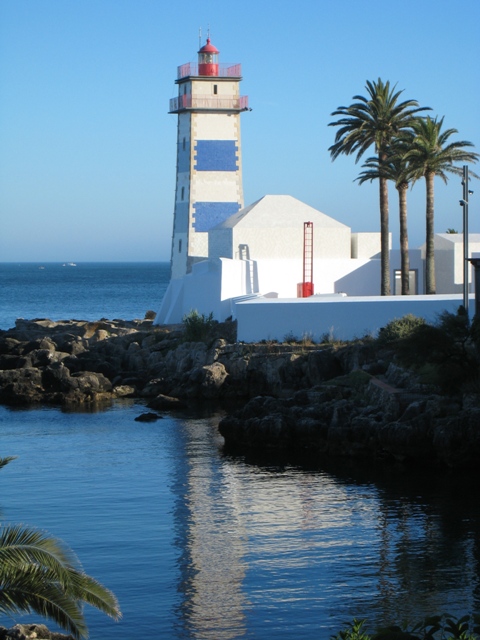 | Santa Marta Museum Lighthouse at Cascais |
Santa Marta Museum Lighthouse at Cascais
Santa Marta Museum Lighthouse, located near Marina of Cascais, was opened to the public in July 2007 as a cultural space, but it has kept its coastline signing functions. The exposition, the documentation centre and the cafeteria of the museum are located in the former residences of the lighthouse keepers and platforms.
It is a journey through time along the lighthouse universe, divided by several themes: Portugal's lighthouses; Santa Marta fort and lighthouse; lighthouses and their role in navigation; the work of the lighthouse keeper. The visit also includes the projection of a documentary called "Portugal's Lighthouses, Five Centuries of History".
Location
Rua do Farol, Cascais
Contacts
Tel.: 214 815 328
fmsm@cm-cascais.pt
Hours
Tuesday to Friday: from 10 a.m. to 11 a.m. and from 12 p.m. to 5 p.m.
Weekends: from 10 a.m. to 1 p.m. and from 2 p.m. to 5 p.m.
Closed every Monday
Access
By car
Park just beside Cidadela de Cascais.
By train
At Cascais Train Station you may go by foot or you can take the BusCas.
By bus
BusCas (Cascais public bus every 10 minutes).