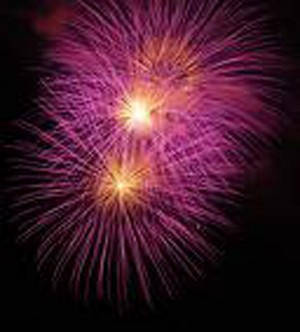 | New Year's Eve in Lisbon |
New Year's Eve in Lisbon
New Year's Eve 2013 in Portugal's capital promises to be an excellent choice, and you can find several places to join the party, including the famous Tower of Belém, Praça do Comercio or the Park of Nations. The beautiful city hosts street festivities and club parties throughout town, meanwhile public theatres host shows across the city. The grandest festivities, however, are centred at a fantastic Portuguese-flavoured spectacle at one of the city's most famed monuments, the Torre de Belém.
The Torre looks out onto the river Tejo and the vast Atlantic Ocean, which could give party goers a sense of the wide open future that the new year brings – not to mention the perfect atmosphere for the fireworks, musical performances, and dance parties which erupt there on New Year's Eve. New Year's Eve in Lisbon can be quite an unforgettable experience, especially for those who decide to get lost in the streets and alleys of the Barrio Alto, the city's most popular and fun district, where the night never ends, thanks to its clubs, bars and restaurants.
Bairro Alto is an area of central Lisbon. It functions as a residential, shopping and entertainment district: it is the heart of the Portuguese capital's nightlife, attracting its youth. Lisbon's Punk, Gay, Metal, Goth, Hip Hop and Reggae scenes, all count the Bairro as their home, due to the specialization of its clubs and bars. Although Fado, Portugal's national music still survives in the new nightlife, the crowds in the Bairro Alto area is a multicultural mix of cultures and entertainment.
Santa Maria de Belém, or just Belém is a parish of Lisbon, Portugal, located 6 km (4 mi) west of the present city centre and 2 km (1 mi) west of Ponte 25 de Abril (25 April Bridge). Its name is derived from the Portuguese for Bethlehem. Belém is famous as the place from which many of the great Portuguese explorers set off on their voyages of discovery. In particular, it is the place from which Vasco da Gama departed for India in 1497. It is also a former royal residence and features the 17th–18th century Belém Palace, former royal residence and now occupied by the President of Portugal, and the Ajuda Palace, begun in 1802 but never completed.